Everyone has been asking me how they can help with my campaign. Well, there are many ways folks can help. Here are my seven points for endorsement of my campaign.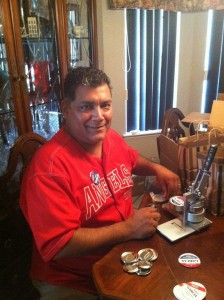 Vote for me! And tell everyone you know to vote for me!
Take a button and wear it everywhere you go in Jurupa Valley.
Take a yard sign.
Endorse me and give me permission to use your name.
Provide me with a quote that I can use.
Host a meet and greet at your home or a clubhouse.
Provide me with a financial contribution. No amount is too small or too large. Unfortunately campaigns cost money, especially when running against an Incumbent.
If you decide to contribute, make checks payable to:
"Robert Garcia for Jurupa School Board Trustee Area 1 – 2018.
Then mail them to:
Robert Garcia, 8524 Wild Pony Drive, Jurupa Valley, CA 92509
I'll be out and about in the community from now until election time asking for your help and support. Please don't hesitate to bring me any questions or concerns. After all I'm running to be YOUR representative on the Jurupa School Board.  And to continue the great work we've accomplished in the past 4 years.  The people need a voice. I will continue to be that voice!